Ridesharing startup Lyft has new capital and a new ally in its war against Uber.
Japanese e-commerce giant Rakuten led a $530 million round of funding for Lyft in a deal that closed this week. The financing, which also included new investor Fortress Investment Group, values three-year-old Lyft at more than $2.5 billion.
The capital gives Lyft more ammunition in its uphill battle against larger foe Uber, which has raised over $5 billion in funding and is available in more than four times as many cities. The two companies have undercut one another on prices, poached drivers and sworn investors to secrecy in their efforts to expand services they believe will play a big role in the future of urban transportation. John Zimmer, Lyft's co-founder and president, said the new capital is primarily aimed at taking market share away from Uber in the U.S., where a growing number of people rely on the apps for their regular commutes. The company, which has yet to crack international markets like Uber has done, is available in 65 cities.
Scott Weiss, general partner at Lyft investor Andreessen Horowitz, sees the company beating Uber by emphasizing better customer service from drivers and building more loyalty with passengers. He compares Lyft's opportunity to Southwest Airlines and Virgin America, which became competitive with more established airlines by selling themselves as more customer-friendly.
"We would have never invested in Lyft if we thought it was destined to be the clear number two in the market," Weiss said.
A key battleground for the rivals is carpooling. Lyft last year rolled out Lyft Line, a service that pairs passengers going in the same direction and lets them split the cost. Lyft plans to expand the service, now available in just New York, Los Angeles and San Francisco, to all of its current markets over the next 12 to 18 months, Zimmer said.
Lyft launched carpooling last summer, within hours of Uber launching a similar service called UberPool. Zimmer and his co-founder Logan Green had initially tried the idea in a previous startup, Zimride, which failed to live up to expectations and was acquired by Enterprise in 2013.
The company also plans to expand into its first city outside the U.S. by the end of this year. Zimmer would not specify where, but said that the support of its Asian investors make that region attractive. Alibaba, the Chinese e-commerce leader, invested in Lyft's last round of funding, which valued the company at $700 million a year ago.
Uber, in 292 cities, has spent the past year ramping up an aggressive overseas expansion. In many places, including China and India, it has encountered resistance from local regulators and incumbent taxi industries and had to adapt its policies and services to fit local laws.
Lyft could benefit by watching its competitor clear those hurdles first, Zimmer said.
"Those international markets have a lot of complexity and in many ways they are not developed," he said.
Lyft does not disclose its revenue, but Zimmer said its sales and its total number of rides have quintupled over the past year. He would not comment on whether the company is profitable but said it has "demonstrated profitability" in some of the largest cities where it operates.
While Lyft has more than tripled its valuation in a year, it remains a fraction of the value of its rival. Lyft is now worth about one-sixteenth as much as Uber, which was valued at $41 billion by investors in December.
Competition between Uber and Lyft has extended to their fundraising efforts, with both companies recently asking potential investors to sign agreements stating they won't invest in competitors for a period of six months to a year, people familiar with the matter told The Wall Street Journal last month. Investors were asked to sign the pledge before seeing any internal company data that could help them make a decision, a rare request in venture capital.
Rakuten is among several large Asian tech companies looking for a foothold in the U.S. by acquiring stakes in Silicon Valley startups. The firm led a $100 million funding round for Pinterest in 2012, and has also taken stakes in e-commerce data service Slice and bitcoin startup Bitnet Technologies.
Rakuten said the investment gives it an 11.9% stake in Lyft.
Lyft has now raised $860 million from a range of investors, including hedge fund Coatue Management and venture-capital firms Andreessen Horowitz, Mayfield Fund and GSV Capital. That's about one-seventh the war chest commanded by Uber, which has raised a total of $5.6 billion in equity funding, by far the most on record of any private company backed by venture capital, according to Dow Jones VentureSource.
Known for its fuzzy-pink moustaches, Lyft has in recent months backed away from some of the things that make it unique from Uber. In an email last year, the company told passengers it no longer expects them to sit in the front seat of the car and bump fists with the driver, quirky customs the company used in the past to emphasize the community aspects of its service.
In place of the fuzzy pink moustaches, Lyft this year gave drivers a smaller, glowing pink moustache that sits on the dashboard.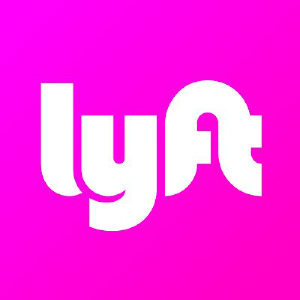 Source: The Wall Street Journal 
Written By: Douglas Macmillan